SWAY IN BROOKINGS, SD |

. 92X56X47" | STAINLESS STEEL | ED. 5

REACH | 90X56X60"
| STAINLESS STEEL | ON EXHIBIT AT R. ALEXANDER FINE ART, GA | ED. 3
CASCADE | 66X35X35" | BRUSHED STAINLESS STEEL | ON EXHIBIT IN SUWANEE, GA | ED.5
My lyrical, caressing rings form beautiful contemporary sculptures that suggest the pathways of life, the forces of nature or emotions of our humanity. I use the entire circle, whole and complete, contrast it with segments of the circle, and yet other times will use other geometric shapes to make circles...quite a mix of contradictions.

These sculptures, constructed of high quality brushed stainless steel are mounted on granite bases. The works offer exciting views from any angle, and are reflective of their environment- literally.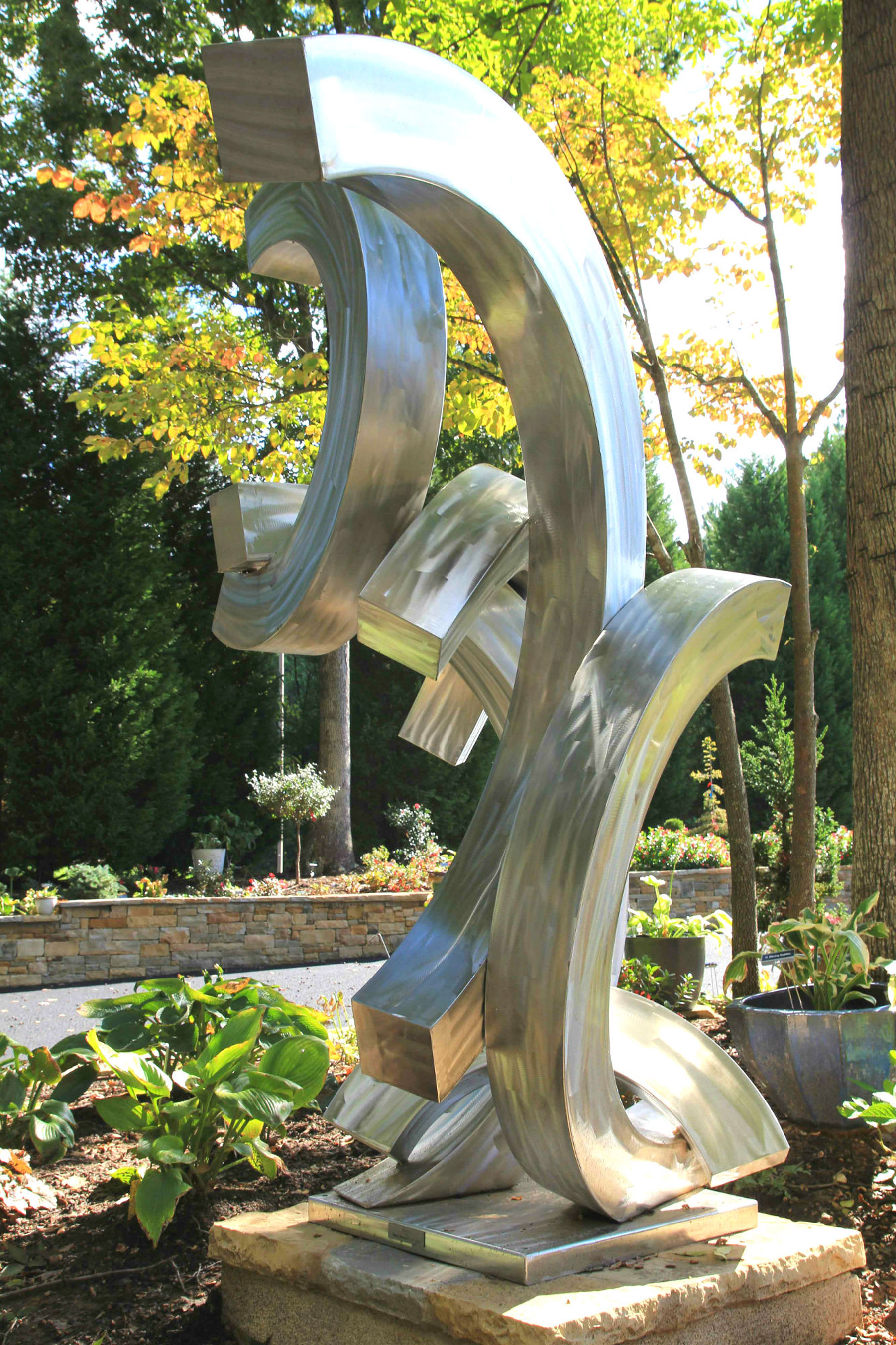 TOP NOTCH | 126X45X55" | BRUSHED STAINLESS STEEL

SPLASH | 76X42X46" | BRUSHED STAINLESS STEEL WITH MIRROR FINISHED BALL | SOLD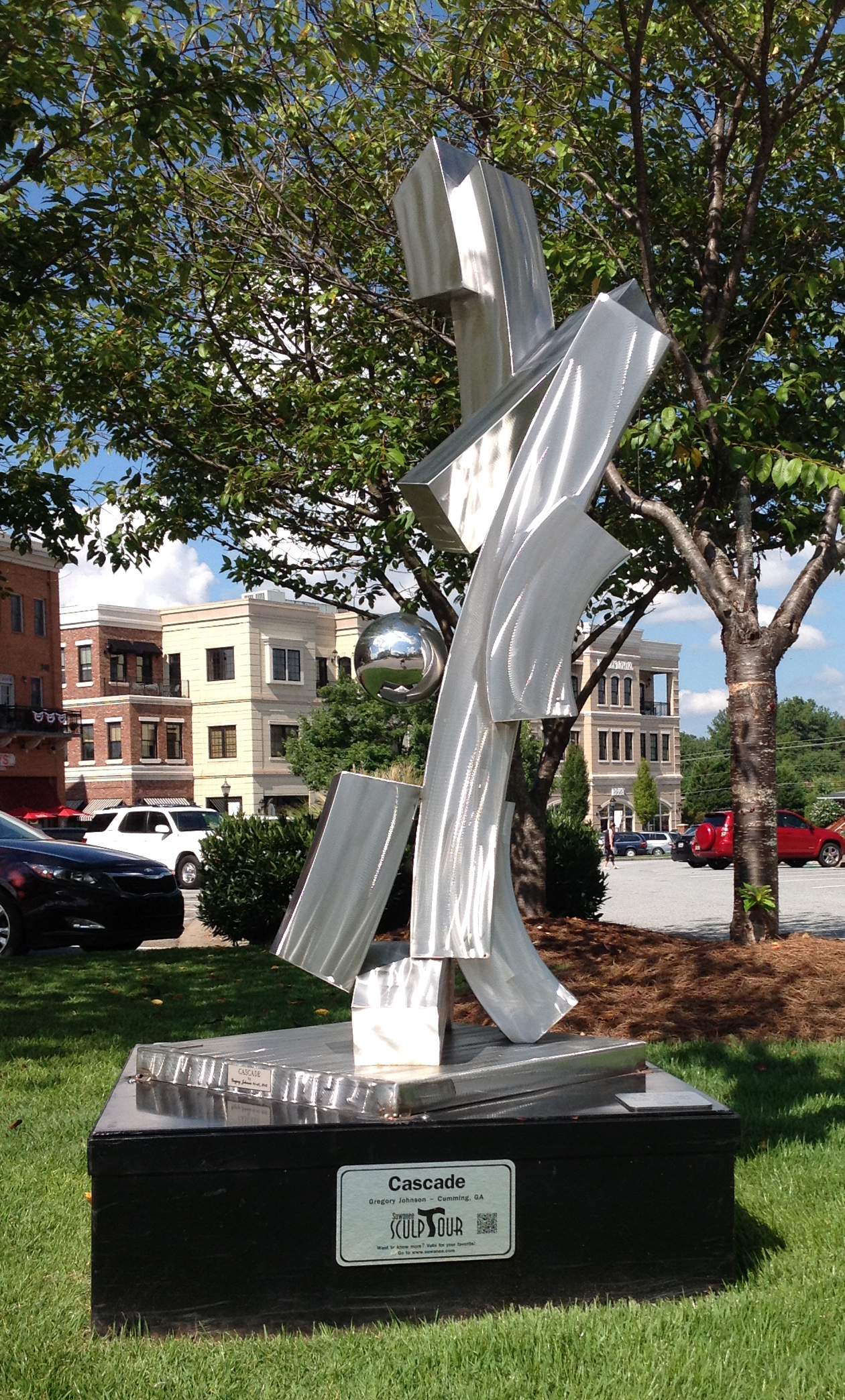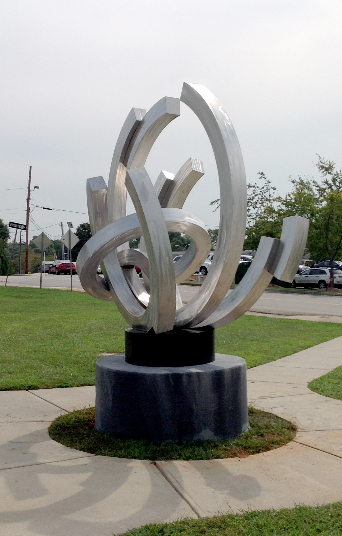 PROTECTIVE EMBRACE | 108X60X96" | BRUSHED STAINLESS STEEL | COLLECTION OF THE MEDICAL ARTS, GAINESVILLE, GA | ED. 1
INSTALLED 2015 | SOLD